Opportunity to detect exomoons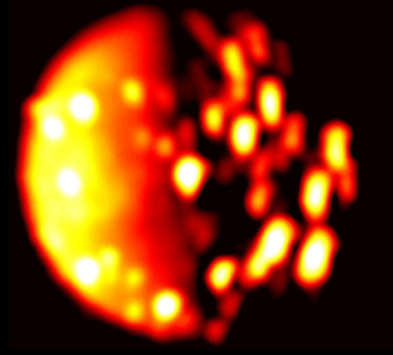 Since more than 200 moons exist in the Solar System, it is expected that they orbit exoplanets as well. Detecting an exomoon could set the next milestone in observations of exoplanetary systems.
Tidal interactions between planets and their satellites can heat a satellite's interior. The most evident example is Io (Figure 1), which is the most tidally active body in the Solar System. Since tidal dissipation depends on the orbital and physical properties of the system, if tidal heating is vigorous enough in exoplanetary systems, there is a chance that Tidally Heated Exomoons (THEMs; Peters and Turner 2015) are detectable with current instrumentation and/or the JWST in infrared (IR) wavelengths. Recently, Rovira-Navarro et al. (2021) studied the thermal states of THEMs for different orbital configurations and investigated their longevity. As a direct result of tidal heating, spectral signatures of volcanic activity could also be a method of detecting THEMs (Oza et al. 2019).
Tides and eccentric orbit
Tidal dissipation within the satellite is linked to the eccentricity of the orbit (Figure 2). An eccentric orbit causes periodic deformation of the satellite. The latter combined with the viscous nature of the satellite cause tidal dissipation within its interior.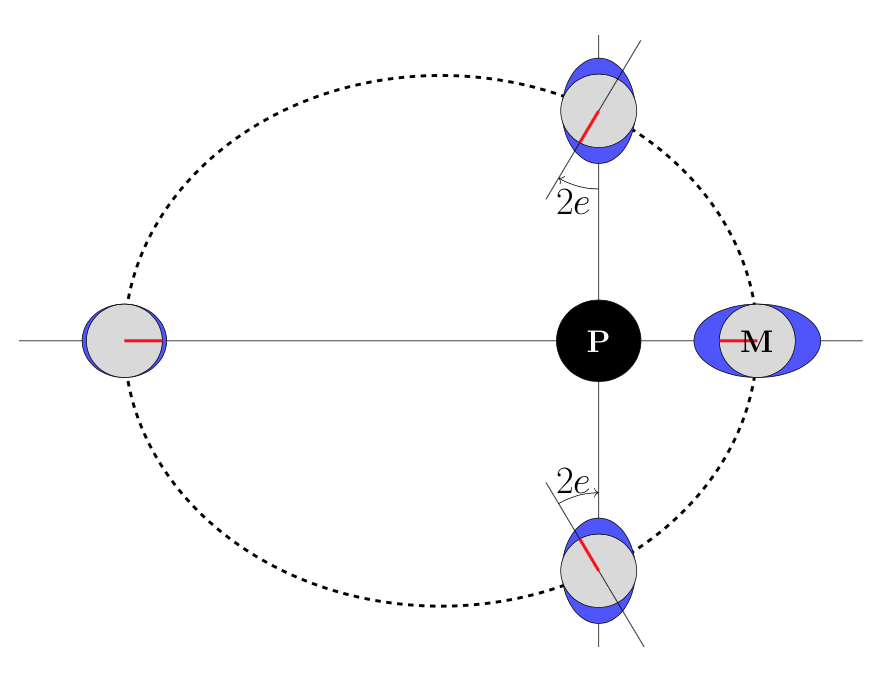 Constrain parameter space which would make a THEM observable
Identify the interior properties which lead to the above values
Study the diversity of exoplanetary worlds
Habitable exomoons: detecting a THEM implies the existence of one or more
satellites in MMR retaining the THEM's eccentricity
Place of our Solar System in the Universe
Insight in planet formation theories